R.E.D. Blemish Clear Soothing Toner
Regular price

Sale price

145
R.E.D blemish soothing toner contains 5-cica complexes which are various types of Centella Asiatica & Madecassoside as well as Aloe Vera. This complex promotes wound healing and soothes inflammation. It also contains a naturally derived AHA (sugarcane) & BHA (willow bark) to gently smooth out the skin texture.
يحتوي التونر مهدئ الأحمرار على مركبات سيكا-5 وهي أنواع مختلفة من سينتيللا أسياتيكا وماديكاسوسيد بالإضافة إلى الألو ڤيرا. يعزز هذا المركب إلتئام الجروح ويهدئ الالتهابات. يحتوي أيضًا على أحماض ألفا هيدروكسي (قصب السكر) المشتقة بشكل طبيعي وأحماض بيتا هيدروكسي (لحاء الصفصاف) لتنعيم ملمس الجلد بلطف.
Size: 200ml
Cruelty-Free and Organic
Ingredients

Water (Aqua/Eau), Dipropylene Glycol, Propanediol, Pentylene Glycol, Niacinamide, Butylene Glycol, Glycerin, Portulaca Oleracea Extract, Centella Asiatica Extract, Ficus Carica (fig) Fruit Extract, Salix Alba (Willow) Bark Extract, Saccharum Officinarum (sugarcane) Extract, Pyrus Malus (Apple) Fruit Extract, Aloe Ferox Leaf Extract, Hydrogenated Lecithin, Panthenol, Raffinose, Acrylates/C10-30 Alkyl Acrylate Crosspolymer, Tromethamine, Disodium EDTA, Betaine, Beta-Glucan, Madecassoside, Ceramide NP, Madecassic Acid, Asiaticoside, Asiatic Acid, Ethylhexylglycerin, 1,2-Hexanediol, Caprylyl Glycol.

ماء (أكوا/ماء)، ثنائي بروبيلين گلايكول، پروبانديول، بنتيلين گلايكول، النياسيناميد، بوتيلين گليكول، گلسرين، مستخلص پورتولاكا أوليراسيا (البقلة)، مستخلص السينتيللا أسياتيكا، مستخلص فاكهة التين، مستخلص لحاء الصفصاف، مستخلص قصب السكر، مستخلص فاكهة التفاح، مستخلص أوراق الصبار، ليسيثين المهدرج، پانثينول، رافينوز، أكريلات/C10-30 ألكيل أكريليت كروسپوليمر، تروميثامين، ثنائي الصوديوم EDTA، بيتين، گلوكان بيتا، ماديكاسوسيد، سيراميد NP، حمض أسياتيك، ماديكاسيك، اسياتيكوزيد، إيثيل هكسيل گلسرين، 1،2 - هيكسانديول، كابريل گلايكول.
How To Use

Use after your cleanser during the morning and evening skincare routine.

Make sure not to dry the skin off completely and leave it slightly damp. Apply the Red Toner to the palms of the hand and gently press it on the skin and neck. It is best to apply products on damp skin because ingredients are easily absorbed.

يستخدم  بعد المنظف خلال روتين العناية بالبشرة الصباحي والمسائي.

تأكدوا من عدم تجفيف البشرة تمامًا وتركها رطبة قليلاً. ضعوا تونر مهدئ الأحمرار على راحة اليد واضغطو برفق على البشرة والرقبة. من الأفضل وضع المستحضرات على بشرة رطبة كي يسهل امتصاص المكونات.
Share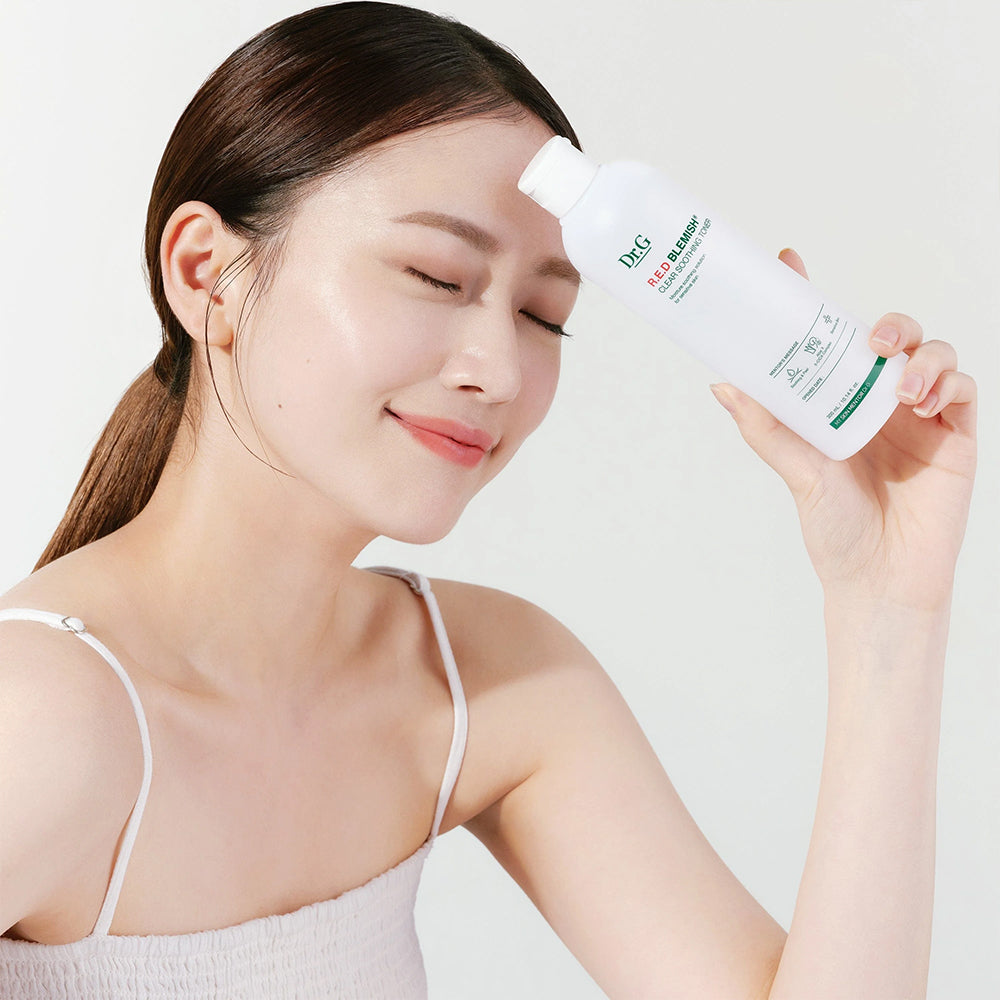 one in a million toners
This toner is the one in many toners that actually work. I tried many types of toners for my inflamed acne but none seemed to work but this product is a holy grail. I actually like this and my skin thanks me every time I use it because it doesn't strip my face but still helps. thank you so much pida for introducing me to this product.