Galactomy Essence Cream
Regular price

Sale price

210
The Galactomy Cream supplies rich moisture that contributes to improving skin texture and elasticity. Being that galactomyces are the first and main ingredient, this cream is an ultimate contributor to help with tightening enlarged pores, resolving blemishes, and improving the functionality of damaged skin barriers.
يوفر كريم الگلاكتومي ترطيباً غنيًا يساهم في تحسين ملمس البشرة ومرونتها. نظراً لأن الگالاكتوميسيس هو المكون الأول والرئيسي، فإن هذا الكريم هو المساهم النهائي للمساعدة في شد المسام وإزالة الشوائب وتحسين حاجز البشرة التالفة.
Size: 50ml
Cruelty-Free, Organic, and Sustainable
Ingredients

Galactomyces ferment filtrate (24.5%), Hydrolyzed collagen extract, Glycerin, Squalane, Water, Propanediol, Cetearyl alcohol, Cetearyl olivate, Caprylic/Capric triglyceride, Sorbitan olivate, Oryza sativa (rice) bran water, Hamamelis virginiana (witch hazel) extract, Rosa centifolia flower water, Phaseolus radiatus seed water, Niacinamide, Simmondsia Chinensis (Jojoba) Seed Oil, Macadamia integrifolia seed oil, Mangifera indica (mango) seed butter, SH-polypeptide-1, SH-oligopeptide-1, SH-oligopeptide-2, SH-polypeptide-2, Sodium hyaluronate, Ceramide NP, Carnosine, Panthenol, Enantia chlorantha bark extract, Oleanolic acid, Beta-glucan, Trehalose, Acanthopanax Senticosus (eleuthero) root extract, Hydrolyzed avocado protein, Glutathione, Laminaria japonica extract, Saccharomyces ferment filtrate, Viscum album (mistletoe) extract, Cassia italica leaf extract, Butylene glycol, Camellia sinensis leaf extract, Scutellaria baicalensis root extract, Glycyrrhiza glabra (licorice) root extract, Rosmarinus officinalis (rosemary) leaf extract, Centella asiatica extract, Chamomilla recutita (matricaria) flower extract, Polygonum cuspidatum root extract, Caprylyl glycol, Salix alba (willow) bark extract, Centella asiatica leaf extract, Dioscorea japonica root extract, Illicium verum (anise) fruit extract, Cetyl Palmitate, Maltodextrin, Hydrogenated olive oil unsaponifiables, Propanediol dicaprylate, Sorbitan Palmitate, Betaine, Glyceryl caprylate, Disodium EDTA, Rosa damascena flower oil, Rose flower oil, Adenosine.

الگالاكتوميسيس المخمر والمفلتر (%24.5)، مستخلص الكولاجين المتحلل، گلسيرين، سكوالين، ماء، پروپانديول، كحول الستيريلي، سيتريل أوليفات، كاپريليك / كاپريك ثلاثي الگليسريد، سوربيتان اولڤيات، ماء نخالة الأرز، مستخلص الوتش هيزل، ماء زهرة روزا سنتيفوليا، ماء بذور بقلة الماش، النياسيناميد، زيت بذور الجوجوبا، زيت بذور المكاديميا، زيت بذور المانگو، SH- پولي پپتيد -1، SH- أوليگوپيپتيد -1، SH- أوليگوپيپتيد -2، SH- پولي پپتيد -2، هيالورونات الصوديوم، سيراميد NP، كارنوزينو، پانثينول، مستخلص لحاء إينانتيا كلورانثا، حمض الأولينوليك، بيتا گلوكان، تريهالوز، مستخلص جذر الجنسنگ الاسع (إليوثيرو)، بروتين الأفوكادو المتحلل، گلوتاثيون، مستخلص لاميناريا يابانية، ساكروميسيس مخمر ومفلتر، مستخلص الدبق الأبيض (الهدال)، مستخلص أوراق كاسيا إيتاليكا، بوتيلين گلايكول، مستخلص أوراق الكاميليا الصينية، مستخلص جذر قلنسوة بايكال، مستخلص جذر عرق السوس، مستخلص أوراق إكليل الجبل، مستخلص السنتيلا أسياتيكا، مستخلص زهرة البابونج، مستخلص جذر بوليگونوم، كاپريل گلايكول، مستخلص لحاء الصفصاف، مستخلص أوراق السينتيلا أسياتيكا، مستخلص جذر ديسقوريا يابانية، مستخلص فاكهة اليانسون النجمي، بالميتات السيتيل، مالتوديكسترين، زيت الزيتون المهدرج غير القابل للتصبن، ديكاپريلات الپروپانديول، پالميتات السوربيتان، بيتين، گليسريل كاپريليت، ثنائي الصوديوم EDTA، زيت الورد الجوري، زيت الورد، الأدينوزين.
How To Use

Use this product after your serum during the morning and evening skin care routine. Apply an adequate amount and gently pat it on the skin and neck.

يستخدم هذا المنتج بعد السيروم خلال روتين العناية بالبشرة في الصباح والمساء. توضع كمية مناسبة على البشرة والرقبة ويطبطب برفق. 
Share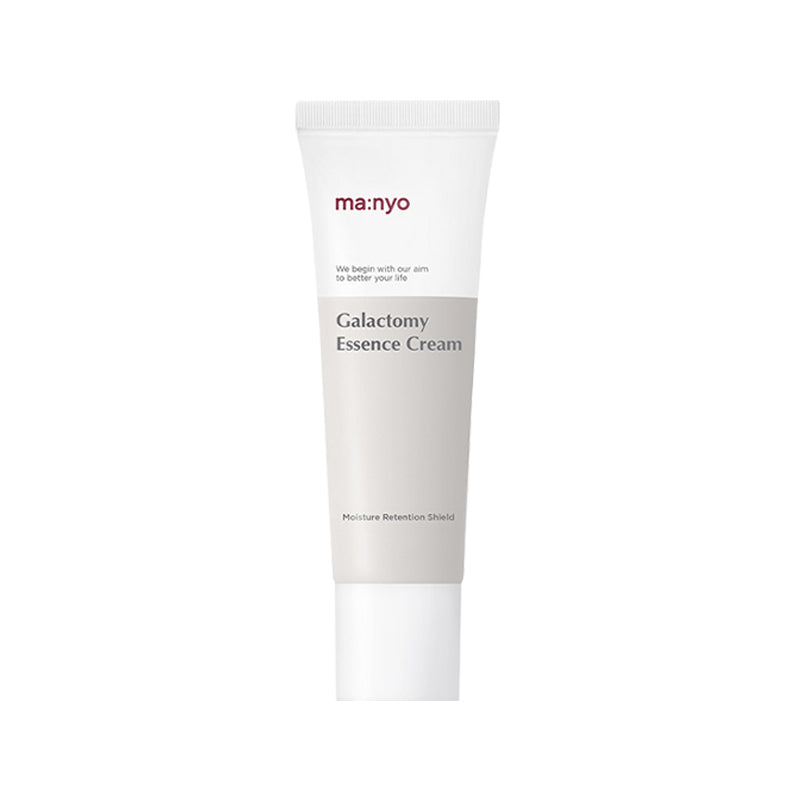 Best moisturiser
This is my 3rd one to finish. Feels very good and cold on the skin and plumps the skin and has alottt of good ingredients that over time you really see how soft your skin becomes , significantly improved my texture.
So moisturizing!
I swear by this cream! So good to wear daily under my makeup since it gives a matte finish. I also wear it at night and I wake up to a smooth and hydrated face 😍