Laser Sunscreen 100 SPF 50+/PA+++
Regular price

Sale price

165
Laser sunscreen is a low-irritant sunscreen that protects stressed skin from being damaged by the external environment with a blend of organic and inorganic UV filters. It also contains Collagen and Peptides to strengthen the skin's elasticity and keep the skin healthy.
واقي الشمس ليزر غير مهيج للبشرة ويحمي البشرة المجهدة من التلف بسبب العوامل البيئية الخارجية وذلك بفلاتر الأشعة فوق البنفسجية العضوية وغير العضوية. كما انه يحتوي على الكولاجين والببتيدات لتقوية مرونة البشرة والحفاظ عليها صحية.
Size: 50ml

Cruelty-Free, Organic and Dermatologically-tested
Ingredients

Purified Water, Cyclopentasiloxane, Ethylhexyl Methoxycinnamate, Butylene Glycol, Ethylhexyl Salicylate, Zinc Oxide, Dicaprylyl Carbonate, Dipropylene Glycol, Titanium Dioxide, Lauryl PEG-8 Dimethicone, PEG-10 Dimethicone, Dimethicone, Disteardimonium Hectorite, Tocopheryl Acetate, Magnesium Sulfate, Dimethicone/Vinyl Dimethicone Crosspolymer, Methyl Methacrylate Crosspolymer, Phenyl Trimethicone, Aluminum Hydroxide, Aluminum Stearate, Methicone, Polyglyceryl-6 Polyricinoleate, Glyceryl Caprylate, Caprylyl Glycol, Disodium EDTA, Ubiquinone, Hydrolyzed Collagen, Acetyl Hexapeptide-8, Fragrance, Phenoxyethanol, Hydroxycitronellal, Butylphenyl Methylpropional, Linalool, Citronellol, Hexyl Cinnamal, Alpha-Isomethyl Lonone.

ماء مقطر، سيكلوپنتاسيلوكسان، إيثيل هكسيل ميثوكسيسينامات، بوتيلين گلايكول، إيثيل هكسيل ساليسيلات، أكسيد الزنك، ديكاپريل كربونيت، ثنائي پروپيلين گلايكول، ثاني أكسيد التيتانيوم، لوريل PEG-8 ثنائي الميثيكون، PEG - 10  ثنائي الميثيكون،  ثنائي الميثيكون، ديستيرديمونيوم هيكتوريت، توكوفيرل أسيتات، سولفيت الماغنيسيوم، ثنائي الميثيكون / ڤينيل  ثنائي الميثيكون كروسپوليمر، ميثيل ميثاكريلات كروسپوليمر، ڤينيل ثلاثي الميثيكون، هيدروكسيد الألومنيوم، ستيرات الألومنيوم، الميثيكون، بوليجليسيريل 6 بولي ريسينوليات، جليسريل كابريليت، كابريل گلايكول، ثنائي الصوديوم EDTA، يوبيكوينون، الكولاجين المتحلل، أسيتيل هيكساپپتيد - 8، عطر، فينوكسييثانول، هيدروكسي سيترونيلال، بيوتيل فينيل ميثيل پروپيونال، لينالول، سيترونيلول ،هيكسيل سينامال، ألفا إيزوميثيل أيونون.
How To Use

Use at the final stage of your morning skincare routine. Apply 3 strips of sunscreen squeezed out on index, middle and ring finger and evenly distribute on skin making sure all areas of your skin and neck is covered. Reapply every two hours if you are exposed to direct sunlight. 

يستخدم في المرحلة الأخيرة من الروتين الصباحي. يوضع مقدار 3 أصابع ثم يوزع بالتساوي على البشرة مع التأكد من أنه جميع مناطق البشرة والرقبه مغطاة. أعيدوا تطبيق الواقي كل ساعتين عند التعرض المباشر لأشعة الشمس.
Share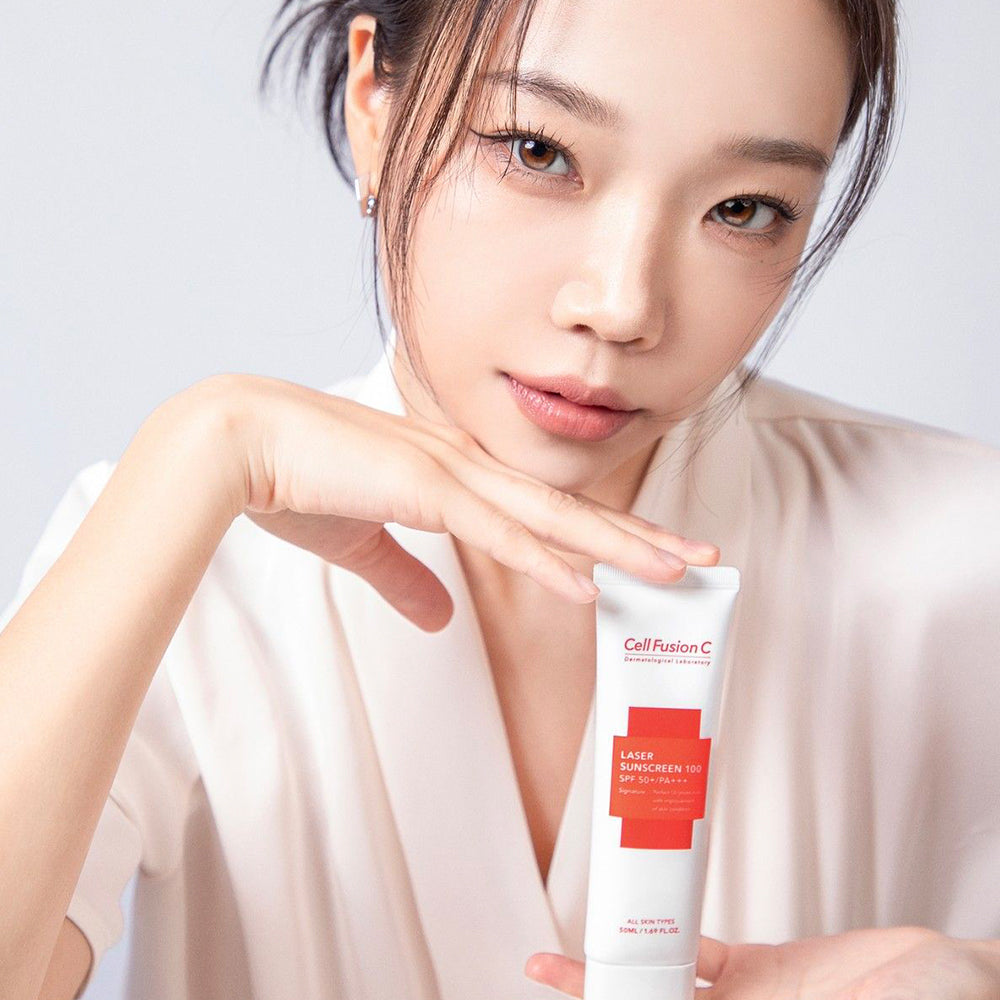 Favorite
My favorite sunscreen at the moment. My skin feels healthier and smoother after applying it. It gives a natural ly glowing skin