Bifida Biome Ampoule Toner
Regular price

185

Sale price

135
Formulated with a patented ingredient, Bifida BiomeTM strengthens the skin barrier. Help to gently exfoliate with PHA extracted from milk and witch hazel water to help refine pores. The toner is also packed with 10 types of hyaluronic acid for hydration after gentle exfoliation.

Size: 400ml
Paraben-Free, Sulfate-Free, Alcohol-Free, Silicone-Free, EU Allergen-Free.

يتكون من مركب بيفيدا بايوم TM الحاصل على براءة اختراع وهو يساعد في تقوية حاجز البشرة. ويساعد على تقشير البشرة بلطف لانه يحتوي على الپولي هيدروكسي المستخلص من الحليب وماء الوتش هيزل للمساعدة في تنقية المسام. يحتوي التونر أيضًا على 10 أنواع من حمض الهيالورونيك للترطيب بعد التقشير اللطيف.
الحجم: 400 مل
خالي من البارابين, خالي من السلفات, خالي من الكحول, خالي من السيليكون, خالي من أي مسببات للحساسية, مكونات قليلة
Ingredients

Water, Butylene Glycol, Glycerin, Propanediol, Pentylene Glycol, Hamamelis Virginiana (Witch Hazel) Water, Lactobacillus Ferment Lysate, Lactococcus Ferment Lysate, Lactobacillus/Pumpkin Ferment Extract, Saccharomyces Ferment Filtrate, Betaine, Allantoin, Panthenol, Ceramide NP, Hyaluronic Acid, Hydrolyzed Hyaluronic Acid, Hydrolyzed Glycosaminoglycans, Sodium Hyaluronate, Sodium Hyaluronate Crosspolymer, Hydrogenated Lecithin, Bifida Ferment Filtrate, Bifida Ferment Lysate, Xylitol, Anhydroxylitol, Xylitylglucoside, Glucose, 1,2-Hexanediol, Salix Alba (Willow) Bark Extract, Lactobionic Acid, Saccharum Officinarum (Sugarcane) Extract, Cutibacterium Granulosum Ferment Extract Filtrate(10ppb), Fructose, Fructooligosaccharides, Caprylic/Capric Triglyceride, Benzyl Glycol, Tocopherol, Ethylhexylglycerin, Xanthan Gum, Disodium EDTA, Chondrus Crispus Extract, Chlorella Vulgaris Extract.

*Contains 1,000ppm bifida ferment content (Bifida Ferment Filtrate, Bifida Ferment Lysate)

ماء، بوتيلين گلايكول، گلسيرين،  پروبانديول، بنتيلين گلايكول، مستخلص ماء الوتش هيزل، لاكتوباكيللوس لايسيت المخمر،  بكتيريا حمض اللبنيك لايسيت المخمر،  القرع المخمر والمفلتر، ساكروميسيس مخمر ومفلتر، البيتين ،آلانتوين، الپانثينول، سيراميد NP، حمض الهيالورونيك، حمض الهيالورونيك المتحلل، الگليكوزامينوجليكان المتحلل، هيالورونات الصوديوم، هيالورونات الصوديوم كروسبوليمر، الليسيثين المهدرج، خميرة مركب بيفيدا المفلترة، محلل الخميرة المشقوقة، إكسيليتول أنهيدروكسيليتول، إكسيليتي گلوكوسيد، الگلوكوز، 1،2-هيكسانديول، مستخلص لحاء الصفصاف، حمض اللاكتوبيونيك، مستخلص قصب السكر، ستخلص حبيبات كيوتيباكتيريوم المخمر والفلتر (10 جزء في المليون)، الفركتوز، فركت أوليغوساكاريدس، كابپريليك / كابريك ثلاثي الچليسريد، بنزيل کلايكول، توكوفيرول، إيثيل هكسيل گلسرين، صمغ زنتان، ثنائي الصوديوم EDTA، مستخلص طحلب أيرلندي، مستخلص كلوريلا ڤولگاريس،.

* يحتوي على 1000 جزء في المليون من محتوى الخميرة المشقوقة (ممحلل الخميرة المشقوقة وخميرة مركب بيفيدا المخمرة والمفلترة)
How To Use

Use after your cleanser during the morning and evening skincare routine.

Make sure not to dry the skin off completely and leave it slightly damp. Apply the toner in the palms of the hand and gently press it on the skin and neck. It is best to apply products on damp skin because ingredients are easily absorbed.

يستخدم بعد غسل البشرة بالغسول في روتين الصباح والمساء. 

تأكدوا من عدم تجفيف البشرة تمامًا يجب تركها رطبة قليلاً. يوضع التونر على راحة اليد ويطبطب برفق على البشرة والرقبة. من الأفضل وضع المستحضرات على بشرة رطبة كي يسهل امتصاص المكونات.
Share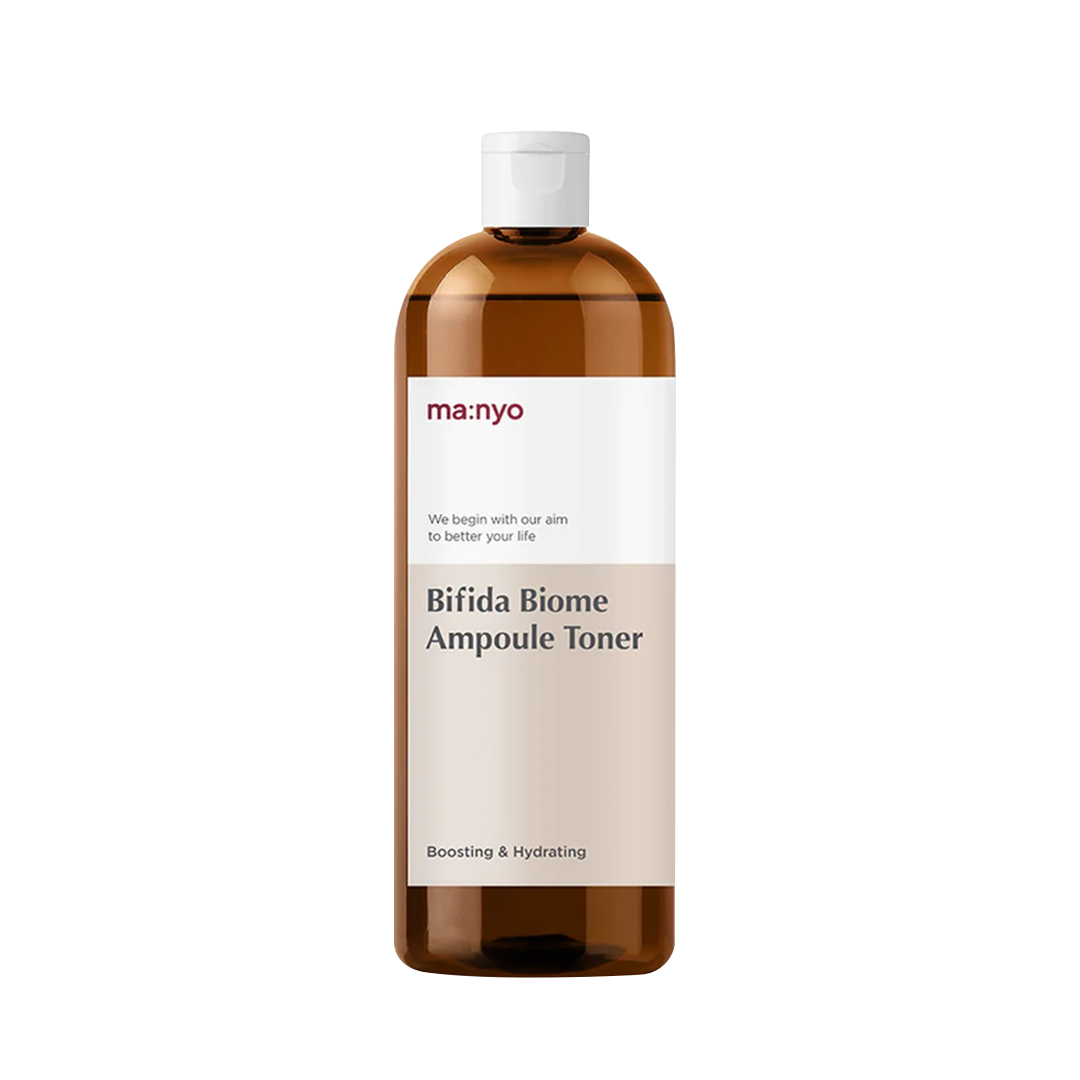 A life saver for a tired girl
So for the past two weeks I have accidentally slept with my makeup a total of 4 times. Yikes. I know. Work-life creeps up on you around September and exhaustion is a pimple's best friend. I was penalized with 3 for my sins. Luckily, I have this toner and my army of Pida Beauty products in clutch to save me. After sticking to the regimen recommended by the Pida Beauty Skincare Guide, I noticed a significant change in just three days. I can't stress enough how refreshing I feel after using this toner twice a day, my skin feels clean and brand new.