Calming Down Cream
Regular price

Sale price

165
Calming down cream provides relief to troubled skin areas. It is formulated with azulene from chamomile that helps to instantly even out the skin tone and decrease redness, as well as peptides that add elasticity, soothe irritation, and replenish skin moisture. 
Size: 50ml
Cruelty-Free
Ingredients

Water, Glycerin, Methylpropanediol, Methyl Trimethicone, 1,2-Hexanediol, Isodecyl Neopentanoate, Hydrogenated Polyisobutene, AmmoniumAcryloyldimethyltaurate/VP Copolymer, Trehalose, Algae Extract, Eclipta Prostrata Leaf Extract, Melia Azadirachta Flower Extract, Melia Azadirachta Flower Extract, Melaleuca Alternifolia (Tea Tree) Leaf Extract, Ocimum Sanctum Leaf Extract, Curcuma Longa (Turmeric) Root Extract, Malt Extract, Centella Asiatica Extract, Coccinia Indica Fruit Extract, Pueraria Thunbergiana Root Extract, Aloe Barbadensis Leaf Extract, Chlorella Minutissima Extract, Portulaca Oleracea Extract, Corallina Officinalis Extract , Solanum Melongena (Eggplant) Fruit Extract, Aloe Barbadensis Flower Extract, Rosmarinus Officinalis (Rosemary) Leaf Extract, Anthemis Nobilis Flower Extract, Ulmus Davidiana Root Extract, Amaranthus Caudatus Seed Extract, Avena Sativa (Oat) Kernel Extract, Pteris Multifida Extract, Cynara Scolymus (Artichoke) Leaf Extract, Kjellmaniella Gyrata Extract, Lepidium Meyenii Root Extract, Chamomilla Recutita (Matricaria) Extract, Chrysanthemum Parthenium (Feverfew) Extract, Pinus Pinaster Bark Extract, Simmondsia Chinensis (Jojoba) Seed Oil, Hydrogenated Lecithin, Sodium Hyaluronate, Titanium Dioxide, Cetearyl Olivate, Sorbitan Olivate, Polyglyceryl-10 Laurate, Butylene Glycol, Polyglyceryl-2 Caprate, Allantoin, Sucrose Stearate, Fructooligosaccharides, Stearic Acid, Methyl Diisopropyl Propionamide, Alumina, Beta-Glucan, Glyceryl Caprylate, Polyquaternium-51, Squalane, Hydrolyzed Hyaluronic Acid, Maltodextrin, Saccharide Hydrolysate, Ceramide NP, Cholesterol, Cholesteryl Macadamiate, Palmitic Acid, Guaiazulene, Saccharide Isomerate, Hydrolyzed Lupine Protein, Fragrance

 

ماء، …لسيرين، پروپانديول، ميثيل ثلاثي الميثيكون، 1،2 -هيكسانديول، إيزوديسيل نيوبنتانوات، الپولي أيزوبوتين المهدرج، الأمونيوم أكريلويد ميثيل تورات / VP كوبوليمر، تريهالوز، مستخلص الطحالب، مستخلص أوراق نبات منكسفة مفترشة، مستخلص زهرة الليلك الهندي، مستخلص أوراق شجرة الشاي، مستخلص أوراق الحبق، مستخلص جذر الكركم، مستخلص الشعير، مستخلص السينتيلا أسياتيكا، مستخلص فاكهة كوكسينيا إنديكا، مستخلص جذر بوريريا ثونبيرجيانا، مستخلص أوراق الصبار، مستخلص نبات Chlorella Minutissima، مستخلص بورتولاكا أوليراسيا (البقلة)، مستخلص نبات كورالينا اوفيسيناليس، مستخلص فاكهة الباذنجان، مستخلص زهرة الصبار، مستخلص أوراق إكليل الجبل، مستخلص زهرة البابونج الروماني، مستخلص جذر نبات دردار دوادياني، مستخلص بذور نبات القطيفة المذنبة، مستخلص نواة الشوفان، مستخلص نبات بتريس مولتيفيدا، مستخلص أوراق الخرشوف، مستخلص كجيلمانيلا جيراتا، مستخلص جذر عشبة الماكا، مستخلص البابونج الألماني، مستخلص زهرة الأقحوان (اليانسون)، مستخلص لحاء الصنوبر البحري، زيت بذور الجوجوبا، ليسيثين المهدرج، هيالورونات الصوديوم، ثاني أكسيد التيتانيوم، سيتريل أوليڤات، سوربيتان أوليڤات، بوليگليسيريل - 10 لوريت، بوتيلين گلايكول، بوليگليسيريل - 2 كاپريت، الأنتوين، ستيرات السكروز، سكريات الأليجو الفركتوزية، حمض الستياريك، ميثيل ديسوبروپيل پروپيوناميد، الألومينا، بيتا گلوكان، گليسريل كاپريليت، بولي كواتيمينيوم - 51، سكوالين، حمض الهيالورونيك المتحلل، مالتوديكسترين، السكاريد هيدروليساتي، سيراميد NP، الكوليسترول، Cholesteryl Macadamiate، حمض البالمتيك، گوايازولين، ايزوميرات السكاريد، بروتين الترمس المتحلل، عطر.
How To Use

Use this product after your serum during the morning and evening skin care routine. Apply an adequate amount and gently pat it on the skin and neck.

يستخدم هذا المنتج بعد السيروم خلال روتين العناية بالبشرة في الصباح والمساء. توضع كمية مناسبة على البشرة والرقبة ويطبطب برفق. 
Share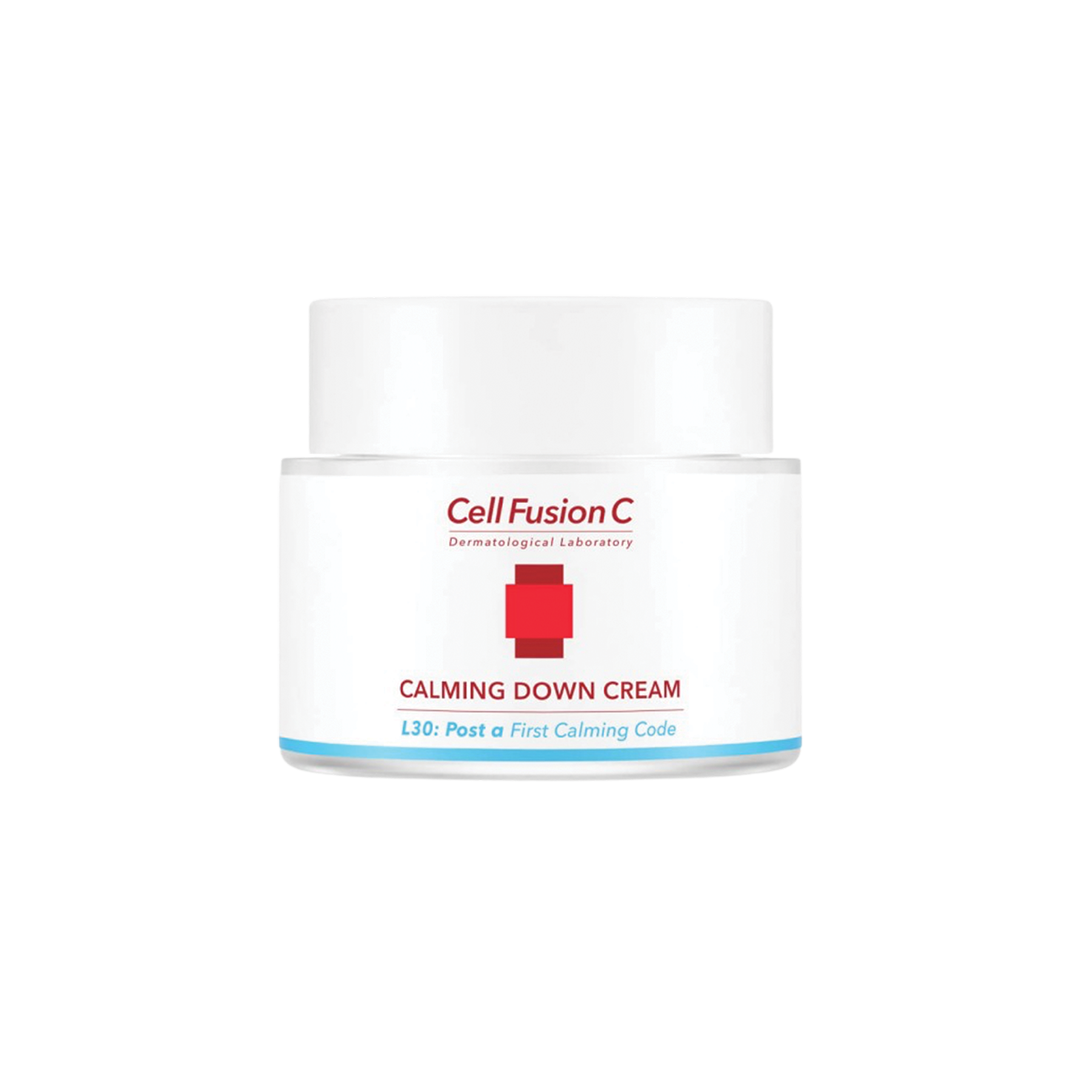 Calming Down Cream
The best product i've ever tried!