Propolis Energy Ampule
Regular price

165

Sale price

115
Propolis ampule heals damaged skin barriers and boosts the radiance of your skin. This energy ampule is well-suited and proven to be highly effective for sensitive or tired-looking skin. It contains 10% Propolis Extract to enhance the skin's natural defense and deep moisturization. Hyaluronic acid and Honey extract enhance skin moisture, and Madecassoside helps to alleviate skin irritation and redness.
تعالج أمبولة البروبوليس حاجز البشرة التالفة ويعزز إشراقتها. إن أمبولة الطاقة هذه مناسبة تمامًا وثبت فعاليتها العالية للبشرة الحساسة أو المتعبة. يحتوي على 10٪ خلاصة صمغ النحل لتعزيز الدفاع الطبيعي للبشرة وترطيبها بعمق. يعمل حمض الهيالورونيك وخلاصة العسل على تعزيز رطوبة البشرة ، ويساعد مادكاسوسيد على التخفيف من تهيج الجلد واحمراره.
Size: 15ml
Cruelty-Free
Ingredients

Water, Propolis Extract, Glycerin, Sodium Hyaluronate, Butylene Glycol, Beta-Glucan, Punica Granatum Fruit Extract, Fig Fruit Extract, Codonopsis Lanceolata Root Extract, Melissa Officinalis Leaf Extract, Sophora Flavescens Root Extract, 1,2-Hexanediol, Imperata Cylindrica Root Extract, Honey Extract, Madecassoside, Allantoin, Sigesbeckia Orientalis Extract, Rabdosia Rubescens Extract, Palmitoyl Tripeptide-38, Hydroxypropyl Cyclodextrin, Arginine, Disodium EDTA, Polysorbate 20, PEG-8, Carbomer, Hydroxyethylcellulose, Pelargonium Graveolens Flower Oil. 

ماء، خلاصة صمغ النحل، گليسيرين، هيالورونات الصوديوم، بوتيلين گلايكول,  بيتا گلوكان، مستخلص فاكهة الرمان، مستخلص فاكهة التين، مستخلص جذر كودونوپسيس لانسولاتا، مستخلص أوراق ميليسا أوفيسيناليس، مستخلص جذر الصفيراء، 1،2 - هيكسانديول مستخلص جذر نبات الحلفاء، مستخلص العسل، ماديكاسوسيد، آلانتوين، مستخلص سيجيسبيكيا اورينتاليس، مستخلص نبات ربدوسيا روبسينس استخراج، پالميتويل تريپپتيد - 38، هيدروكسي پروپيل سيكلودكسترين، أرجينين، ثنائي الصوديوم EDTA، پولي سوربات 20، البولي سوربيت - 8، كربومير، هيدروكسي إيثيل سلولوز، زيت زهرة عشبة العطرة
How To Use

Use after your toner during the morning and evening skincare routine.

Apply a few drops on the palm and gently pat it on the skin and neck. Perfect to use in the night as the skin regenerates at night and this serum helps boost the regeneration.

يستخدم بعد التونر في الروتين الصباحي والمسائي للعناية بالبشرة.

توضع بضع قطرات على راحة اليد وتوزع برفق على البشرة والرقبة. مثالي للاستخدام في الليل لأنه البشرة تتجدد ليلاً ويساعد هذا المصل على تعزيز التجدد. 
Share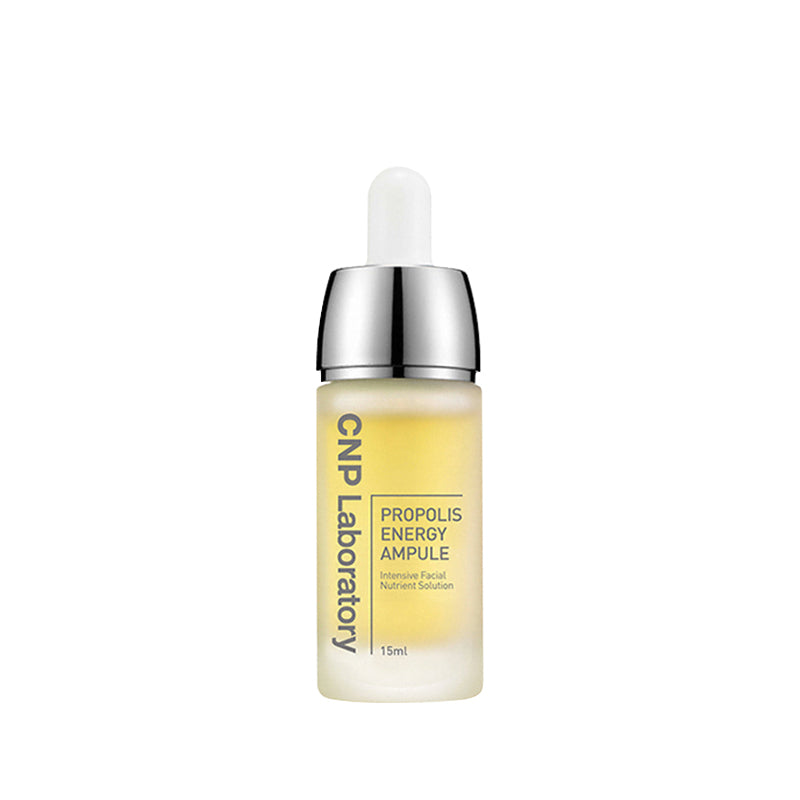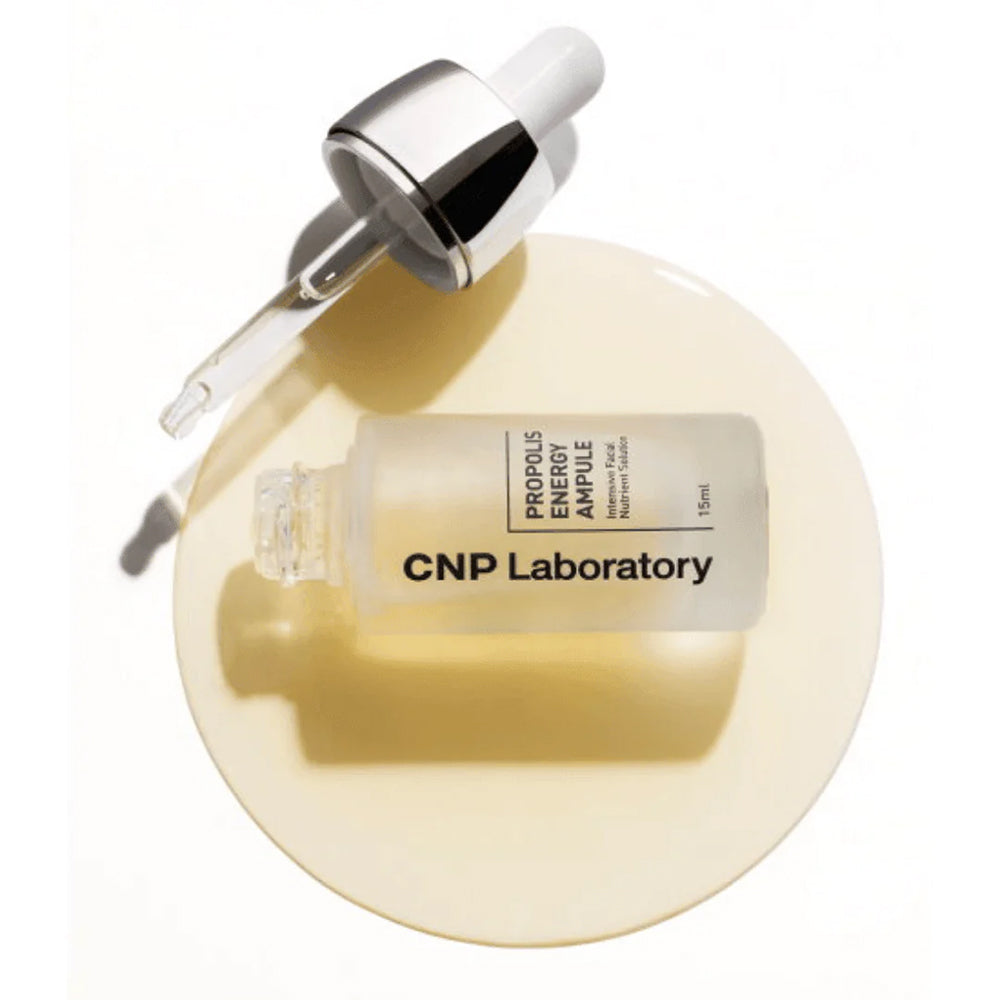 Glow in a bottle ✨
Since using the propolis energy ampule serum I have noticed a reduction of the redness in my skin and a considerable improvement of the overall tone and texture of my skin. I feel I have started to finally get that 'glow' no other product has been able to give me and I am confident that with continued usage I will see even more results. From the first time I used the product I felt it was high quality as the consistency is thicker than any other serum I have used before. This serum is a MUST HAVE in my morning and evening skincare routine.